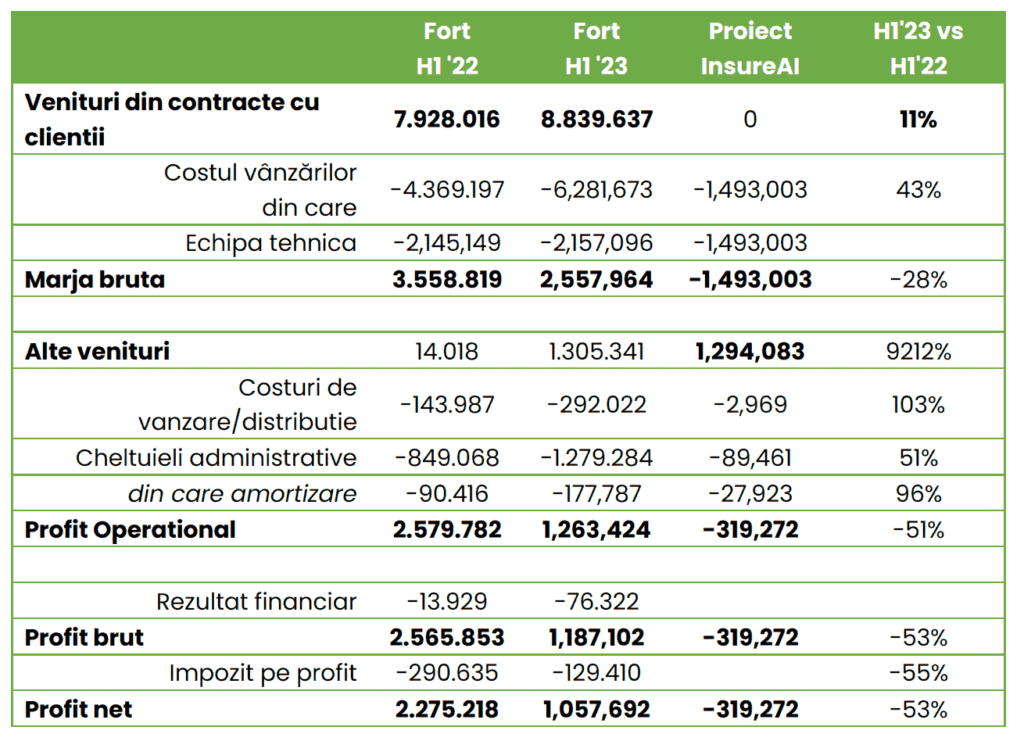 The 11% increase in turnover compared to the first half of 2022 cannot be considered spectacular, but it represents a positive trend that we are committed to maintain until the end of the year.
This was influenced by two major elements:
The start of the "managed services" mode of offering services leads to a decrease in turnover in the short term, in return for providing recurring revenues.
A number of projects have been postponed to the third and fourth quarters, which has had a negative impact on the company's financial situation in the profit and loss report for the first six months. However, we expect this situation to lead to better results in the second half of the year compared to the same period of 2022.
Plans for the end of the year:
Increase turnover: We aim to continue the positive trend and to record an increase in turnover of at least 25% compared to the same period last year.
International Expansion: We will continue to explore and expand our presence in international markets, aiming to sign collaborations with at least 3 customers outside Romania.
Implementation of deferred projects: We will focus on the implementation of deferred projects in the first 6 months of the year, with the aim of bringing positive results in Q3 and Q4.
Investment in sales pipeline development: We will allocate significant resources to develop a robust pipeline of sales opportunities to support planned revenue growth. We already have partnerships in place to do this.
Maintain the share of services at around 60% of turnover.
Increase the share of recurring services to around 50% by year end through the sale of managed services and SOC subscriptions.
These relevant targets will guide the company's efforts in the coming months, helping to grow and strengthen its market position.